Ultitec 1000 Provides good protection and high breathability. Features: - Double layer PPSB improves the fabric strength, tear and puncture resistance and make the coverall more durable. - Melt blown fabric laminated betwee
More
Ultitec 2000B Provides the best protection with high level of comfort. The back of the coverall features a large panel of highly breathable SMS fabric. Features: - Waterproof, durable, breathable, comfortable, light-weight and inexpensive. - Chemical liquid (EN368) and blood
More
About Us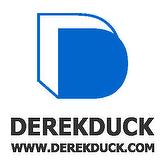 Derekduck, established in 1992, has been devoting itself to the innovation, R&D, and creation of nonwoven materials used in the manufacture of body protection. We are currently marketing products & services to 40 countries and regions. Derekduck offers body protection solutions applicable to both medical and industrial fields, the product portfolio includes disposable chemical protective clothing and infection control gowns. Not only providing finished products, we can also supply fabric roll goods, and offer customized OEM service.

Accumulated over decades of experiences, Derekduck supports our clients/partners a full technical consultancy service. We aim to assist clients to reach their target and keen on offering required technical and marketing support.

With over 25 years experience in coverall industry, our quality system is assessed, monitored and certified by SGS UK (notified body CE0120) and fully meets the requirement of PPE Directive 89/686/EEC (Article 11B) (will be called module D2 under new regulation 2016/425). ULTITEC, manufactured under the rigorous quality standard, strictly follows the European Norm specified in Category III of the PPE directive for chemical protective clothing. Derekduck is also an ISO9001:2008 certified company and a registered supplier for the US FDA.
More
Featured Products